Wedding Car Hire in Uganda: A Guide to Choosing the Perfect Ride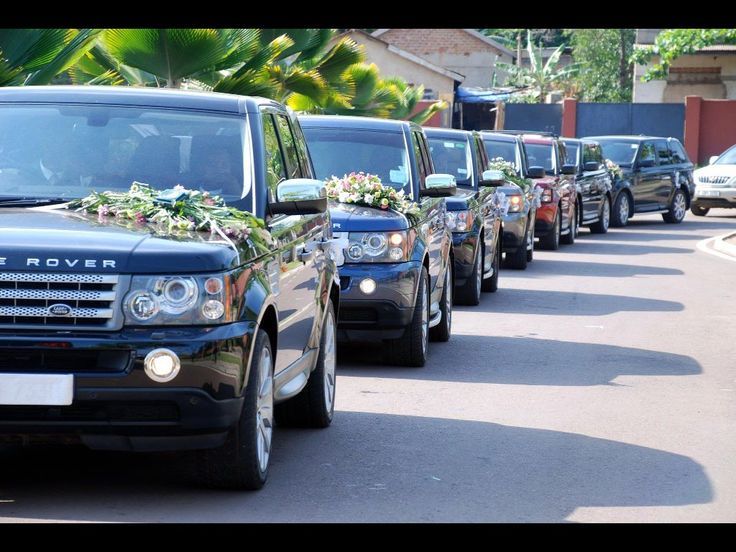 Your wedding day is a special occasion that deserves the perfect ride. Wedding car hire in Uganda offers a wide range of options to choose from, ranging from vintage cars to modern luxury vehicles. In this guide, we'll explore the different types of wedding cars available in Uganda, the benefits of hiring a wedding car, and the rental packages offered by rental companies.
In need of a Wedding car hire in Uganda this season?, whether the venue is situated in Kampala city, outskirts or deep in the village, we will be more than delighted to organize your transportation offering you a wide range of luxury bridal cars to spice up your wedding day.  Impress your family and friends on your special occasion and arrive in one of stylish and classy cars which include Mercedes Benz (E,C,S Class), Limousine, Range Rovers, Convertibles, Land Cruisers(TX, V8) as well as old Vintage cars; whichever car you wish to use on this special day, we can avail it for you at very affordable rates, terms and conditions.
Wedding car Hire Uganda packages are flexible and can adjust our rental prices to offer you a service that suits your budget and personal interests. All our chauffeurs are well trained, groomed with adequate knowledge about most the destinations around the city and other remote destinations hence you and your convoy will be assured of a safe and comfortable road trip to which ever destination you are headed to.
To hire a wedding car in Uganda , you  can get in touch with us .
Types of Wedding Cars: Wedding car rental companies in Uganda offer a wide range of cars to choose from, depending on your preference and budget. Here are some popular options:
Vintage Cars: Vintage cars are classic vehicles that offer a unique and elegant touch to your wedding. They include cars like the Volkswagen Beetle, Morris Minor, and Austin Healey.
Luxury Cars: Luxury cars offer comfort and style to your wedding. They include vehicles like the Mercedes Benz S-Class, BMW 7 Series, and Range Rover.
Sports Cars: Sports cars offer a touch of glamour and excitement to your wedding. They include vehicles like the Porsche Boxster, Nissan GT-R, and Audi R8.
Choosing the perfect wedding car in Uganda can be a daunting task, but with the help of wedding car rental companies, you can make your wedding day unforgettable. Whether you choose a vintage car, luxury car, or sports car, ensure that it matches your style and budget. Contact a reputable wedding car rental company in Uganda to find the perfect ride for your special day.
Most Requested Cars for Weddings in Uganda